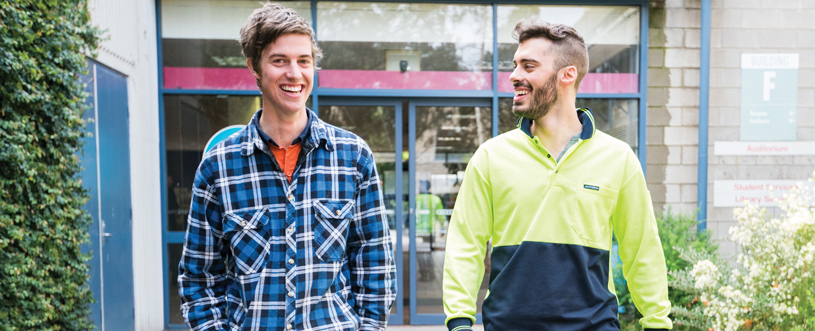 Have your say on the future of TAFE in Gippsland.
TAFE Gippsland has launched a community consultation process so it can hear directly from the local community to help shape the future of TAFE in Gippsland.
Gippsland's local and trusted TAFE is currently undertaking significant capital works projects which includes a $35.5 million upgrade of its Morwell campus and the creation of a brand new $25 million facility in the Port of Sale.
To coincide with this major upgrade to its facilities, throughout May and June this year, TAFE Gippsland will be seeking the views of the community, local schools, industry and business to better understand the education and training needs in the Wellington Shire and the Latrobe Valley.
People in these communities can have their say by completing an online or hard copy survey, or visiting one of the many pop-ups that will be appearing throughout the region over the coming weeks. Targeted conversations will also occur with local schools, industry and business to seek their input.
Chief Executive Officer Grant Radford said that TAFE Gippsland's curriculum review and past community forums has been used to compile a mix of courses and delivery options that the institution wants to test with the local community.
"We want to ensure that the courses we offer, the way we deliver training and the facilities we provide meet the diverse needs of our students, our communities, local business and industry.
"Whether you fill out the survey or visit one of the many pop-up stalls that will be in place, this is an opportunity for the people in the Wellington Shire and the Latrobe Valley to have their say on the future of TAFE in their region," Mr Radford said.
The current course areas have been identified as being important in meeting the training and employment needs of the Wellington Shire region.
Foundation Skills and Employment Preparation
Agriculture and Horticulture
Engineering (including Fabrication and Mechanical Trade)
Carpentry
Individual Support and Ageing Support
Community Services
Disability
Nursing
Early Childhood Education
Accounting and Bookkeeping
Information Technology and Digital Media
Arts
Tourism
Plus a range of higher education pathways
A list of proposed course areas for the upgraded Morwell Campus will be communicated over the coming weeks.
Please feel free to leave a comment below and have your say in the future of TAFE training in Gippsland. If you would like to find out more about our Capital Projects please click here.
---
Please leave your feedback below: