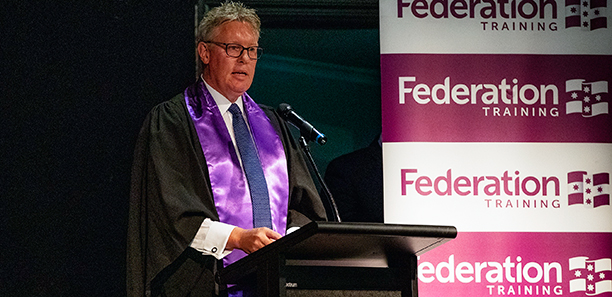 Federation Training students were recognised for their achievements in 2018 at their official Graduation Ceremony in Traralgon last night.
The ceremony recognised over 90 Gippsland-based TAFE graduates from a range of study areas including Health, Community Services, Aged Care, Individual Support and Bookkeeping.
Chief Executive Officer, Mr Grant Radford, presented graduates with their official certificates in front of family, friends and invited guests from all parts of Gippsland.
Mr Radford congratulated the graduating students on the night saying the Institute was very proud of their achievements.
"Graduation is a celebration of our students' achievements across a range of academic fields. It is the culmination of a lot of dedication, perseverance and hard work and we are very proud to be sharing this evening with you," Mr Radford said.
"We hope your experience at Federation Training leads you to continue learning throughout the rest of your life and we're delighted and proud to be able to support all our students in achieving their goals."
A highlight of the evening was special guest, Ms Jenna O'Hea, captain of the Australian Opals basketball team who was born and grew up in Traralgon. Mr Radford said Jenna's story resonated with everyone on the night.
"Jenna inspired the student audience with an account of the hard work and discipline she used to reach the elite level in her chosen sport and how these attributes can be applied by students in the vocational education sector."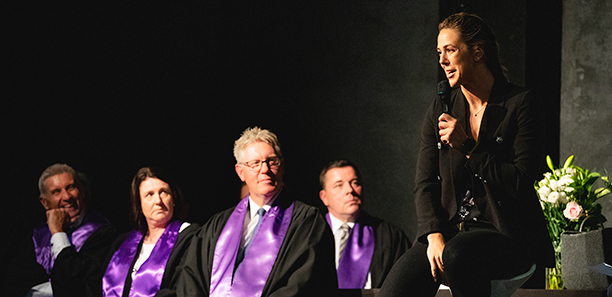 ---
Media Contact:
Neil Lawson - Communications Coordinator
Phone - 0418 425 804
Email - n.lawson@federationtraining.edu.au