Warragul Campus
---
The TAFE Gippsland Warragul campus is located on Queen Street right in the heart of Warragul's CBD. Situated right next door to the railway station, the campus is ideal for commuters, making it accessible for local, rural and outer metropolitan students.
The campus boasts modern and well-equipped learning environments, library and computer facilities. A fully equipped specialist Nursing practice room, Multimedia computer lab, Automotive workshop are among the specialised training facilities designed to enhance the learning experience.
While on campus students have ready access to all local amenities including cafes, parks, banking, post and public transport.
What's on offer at Warragul?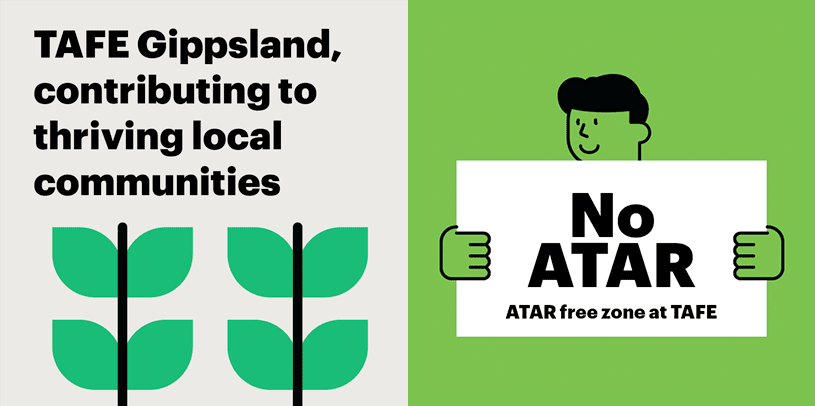 Location 116 - 118 Queen Street, Warragul 3820
Phone 1300 133 717
Fax 1300 094 661
Customer Service Centre Opening Hours
Monday to Friday: 8.30am - 4.30pm
Classes are conducted between 8.00am and 10.00pm with a maximum
of eight hours of attendance in one day.
Baw Baw Skills Centre
What's on offer at Warragul Baw Baw Skills Centre?