Traralgon Campus
The TAFE Gippsland Traralgon campus hosts a number of courses including Hair and Beauty, Massage, Community Services, Individual Support, Higher Education and Business and is centrally located in the heart of Traralgon.
The building also hosts the disability support services, focused on assisting those facing barriers to traditional education and employment to overcome these challenges and reach their full potential.
Each of the classrooms is equipped with touch screens, digital whiteboards and wireless connectivity, enabling students at the Traralgon Campus access to contemporary technology and learning resources.
The student amenities on the first floor includes a connecting alfresco style space.
What's on offer at Traralgon?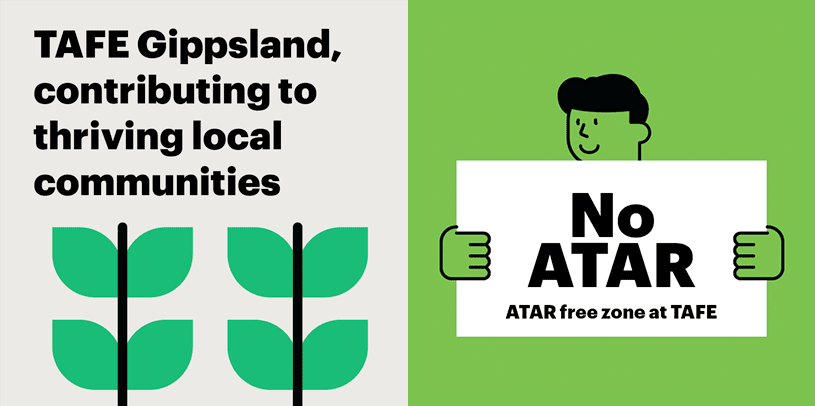 Location 49-63 Princes Street, Traralgon 3844
Phone 1300 133 717
Fax 1300 094 661
Customer Service Centre Opening Hours
Monday to Friday: 8.30am - 4.30pm