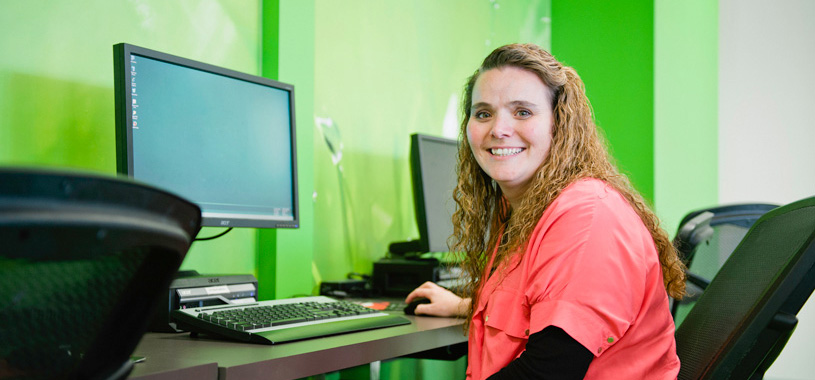 At TAFE Gippsland, we understand that many people have a busy lifestyle that makes traditional, on-campus study inconvenient. With our online courses, we strive to give everyone access to further study to enhance their career.
When you enrol in one of our online courses, you can expect the same level of high quality training as provided in our face-to-face classes. The material is delivered by experienced industry experts, who are not only skilled in the technology, but are professionals with specialist knowledge in every subject they deliver.
Giving you Flexibility and Support
With our range of flexible learning options and online courses, TAFE Gippsland makes it easy to engage in study, enabling you to attain your personal goals and advance your professional career in a way that compliments the demands of your work and home life.
Online courses place you in the drivers' seat. While we are based in Victoria, the interactive programs give you the ability to access learning resources from anywhere in the world and study at a time and place that suits your schedule.
Available Courses
From accounting and business to electric contracting or mental health, we have an online course to build on your existing skills or start a fresh new career. What are you waiting for? Check out our available online courses today and kick start your career.
Read our Online Service Standards.