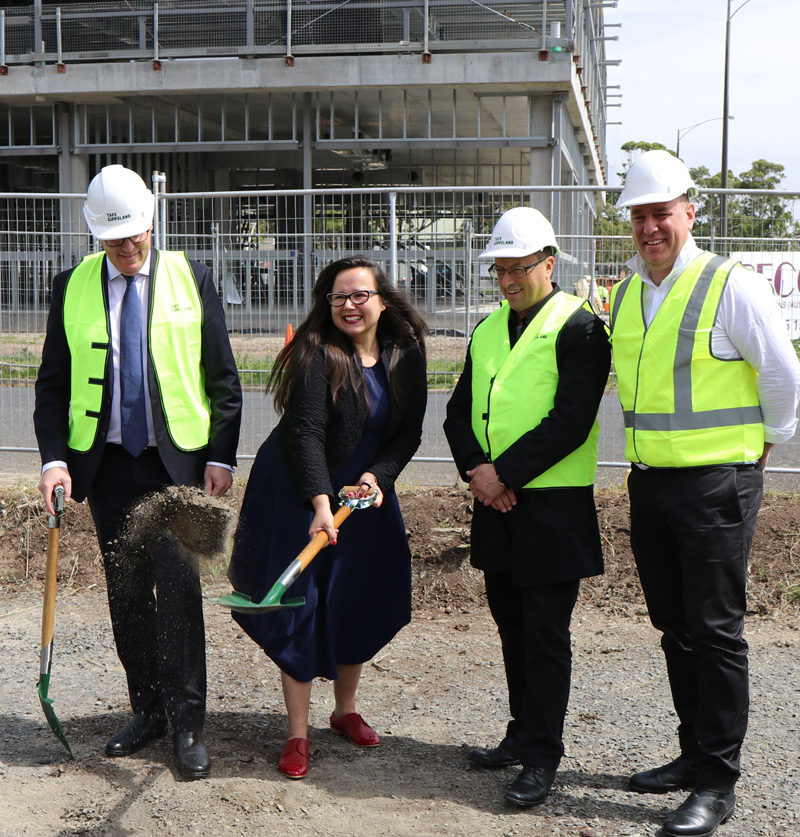 TAFE Gippsland and the Victorian Government today launched the $35.5 million Morwell Campus Redevelopment project.
Member for Eastern Victoria Region, Harriet Shing, joined TAFE Gippsland Chief Executive, Mr Grant Radford at TAFE Gippsland's Morwell campus to launch the project by turning the first sod and unveiling a flyover video animation showing what the entire redeveloped Morwell campus will look once completed.
Mr Radford said the Morwell campus redevelopment would be delivered in two stages.
"Stage 1 of our two-stage project will begin this month and it will see a Health and Early Childhood Training Centre built just off Civic Court at our Morwell campus," Mr Radford said.
"We expect that to be complete in April 2020 and it will cater for our health studies students including nursing, allied health, individual support and early childhood education and care along with specialised nursing and individual support labs, specialised early childhood learning spaces and general purpose classrooms."
Mr Radford said the second stage will deliver new trade training facilities in Morwell.
"We will begin construction on our new Morwell Trade Skills Centre in mid-2020 and it is expected to be completed in late 2021," Mr Radford said.
"The centre will offer training in electrotechnology, new energy systems, instrumentation and plumbing trade training with specialist workshop, lab facilities and more general purpose classrooms.
"We are also delighted to be partnered in this project by architects GHDWoodhead, and we would like to welcome our stage 1 construction partner, Modscape."
Mr Radford said the Institute was 'genuinely excited' about the beginning of the redevelopment projects and what they will deliver for vocational education in Gippsland.
"TAFE Gippsland has a very proud history of helping deliver the education and skills that Gippsland needs and this investment will ensure we continue to meet the needs of our communities," Mr Radford said.
"Providing modern quality learning facilities for students and staff and further aligning our training to local industry needs will mean new job opportunities in Gippsland for TAFE graduates."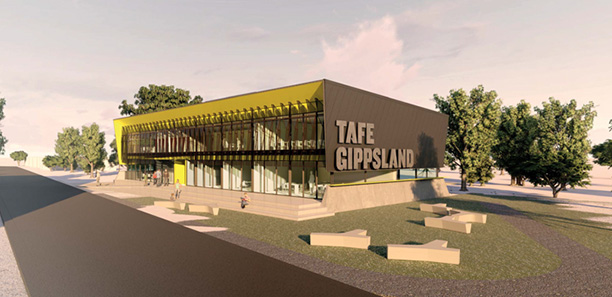 For all media-related enquiries, call;
Neil Lawson - Communications Coordinator, TAFE Gippsland
Phone - 0419 425 804
Email - nlawson@tafegippsland.edu.au or news@tafegippsland.edu.au