So, you've just got your ATAR result back, but not sure what to do now?
First things first – don't panic! Even if you didn't receive the ATAR you expected, there's many other options for you to get where you wanted to go.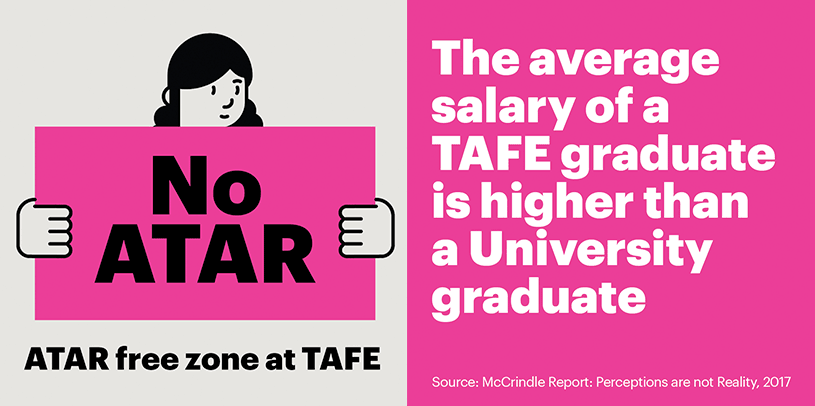 Study at TAFE
You can study any course at TAFE without needing an ATAR. Yep, you read that correctly – the benefit of studying at TAFE mean you don't need an ATAR score.
A report from McCrindle in 2018 showed that graduates of TAFE have been seen to earn more than a university graduate. For example, a certificate or diploma from TAFE could start your career with a full time wage of $56,000 compared to $54,000 of a starting wage from a bachelor's degree from university.
Additionally, 9 of the top 10 occupations predicted to have the most job growth in the next five years are in TAFE trained jobs. If that's not incentive enough to study at TAFE, we don't know what is!
Use TAFE as a pathway

If your goal is to get into university, studying at TAFE means that you can use your course as a pathway into university.
A partnership that has been signed between TAFE Gippsland and Federation University which means in some areas, you will graduate TAFE with guaranteed credits for the relevant FedUni bachelor degree.
Receive a scholarship
There's a range of scholarship available when you study at TAFE, for whatever stage of life you're at.
Check out the range of scholarships here
Further information
Call 1300 133 717 or send an email to enquiries@tafegippsland.edu.au.