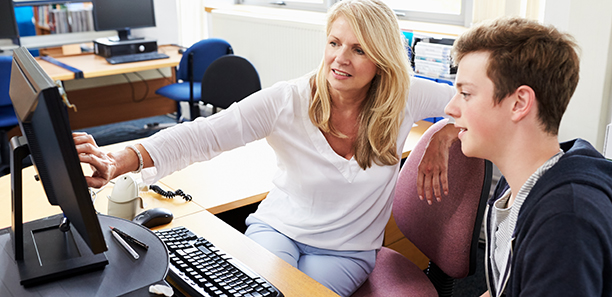 TAFE Gippsland, the Skills and Jobs Centre, National Disability Coordination Officer (NDCO) and Maxima are working together on a program being referred to as TSEP (TAFE Specialist Employment Partnerships).
Of the 4.1 million students enrolled in Vocational Education and Training nationally, over 32,000 of them study and live with a disability.
Many of these TAFE students are not supported with their job search until they have completed their studies, and evidence indicates there is a significant positive impact on achieving career goals if an individual is taking steps before they finish their studies.
Skills and Jobs Centre Manager, Mr Owen Chapman, said the TSEP program aims to give students support with their job search before they complete their studies.
"This collaboration is a fantastic opportunity for our students to get access to a specialist disability recruitment consultant to help achieve their career goals," Mr Chapman said.
"The program will involve regular updates and active engagement with the students, as well as the option for students to be introduced to potential employers prior to their graduation."
Mr Chapman said the collaboration involves Maxima team members working out of four TAFE Gippsland campuses and supporting students with a disability to transition from training to employment at the conclusion of completing their qualification.
"We're so proud of this collaboration and can't wait to see it kick off in August this year," Mr Chapman said.
The program commences in mid-August at Leongatha, Warragul, Morwell and Bairnsdale.
---
Further information can be found by contacting Elise Watson, Community & Industry Development on ewatson@tafegippsland.edu.au or calling 0428 674 141