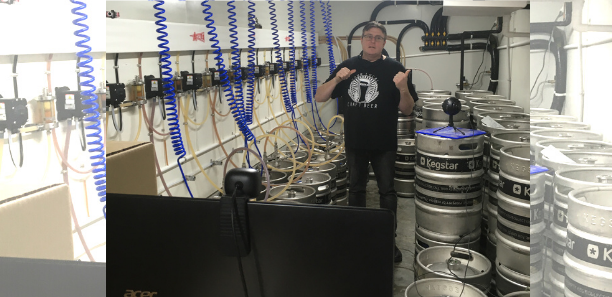 By Amy Oates
With a cohort of Certificate III Hospitality students from our Morwell campus currently in search of work experience and paid employment, they were all very eager to get a taste of the ins and outs of Burra Brewery in Korumburra.
Although tasting through a screen is yet to be invented, this wasn't what the students were most interested in. They covered more than most would expect in a brewery tour.
Joe Licciardi, Trainer and Assessor, Hospitality, had this excursion planned for a while and wouldn't let our current restrictions ale his plans.
"I approached managing director, Phill Dempster, to take part in a virtual tour of the brewery to give students an insight into what it takes to work in and operate a craft brewery," Joe said.
Phill jumped at the opportunity to take these students on a virtual tour of his brewery.
"The industry has had a tough time recently so to show them around, give them some tips and get them excited about the industry was a privilege," Phill said.
Phill covered the whole beer making process from malt to fermentation and canning of the beer. He went into detail on the importance of different types of malt and hop varieties and how that affects the colour, flavour, and aroma of the beer.
He also provided students with advice on pouring the 'perfect beer' and how to correct the pour when you make a mistake.
"Following the correct beer pouring process from the tilting of the glass to lowering, then raising the glass back up to the tap is key to pouring the perfect beer," Phill said.
The tour then moved into the beer keg storage cool room for a lesson on how a beer keg system works.
"None of my students had ever seen a beer keg system and were blown away on how it all worked," said Joe.
Phill touched on the business side of the operations and explained how the Burra Brewery logo was created and provided valuable branding and marketing information to the students.
"It's not always about hiring people with experience. Attitude plays a big part. People that are willing to give things a go, and those that pour their heart and soul into their job and care about their customers. This is what I look for," Phill added.
Phill also spoke about the importance of dropping in your resume in person.
"I would want you to come in face-to-face so that we can see your people skills and how that can translate to providing good customer service," said Phill.
Joe Licciardi was delighted with the outcomes of the on-line event.
"The success of the virtual event and Phill's knowledge was shown by finishing the session with answering the many many questions that our students had," he said.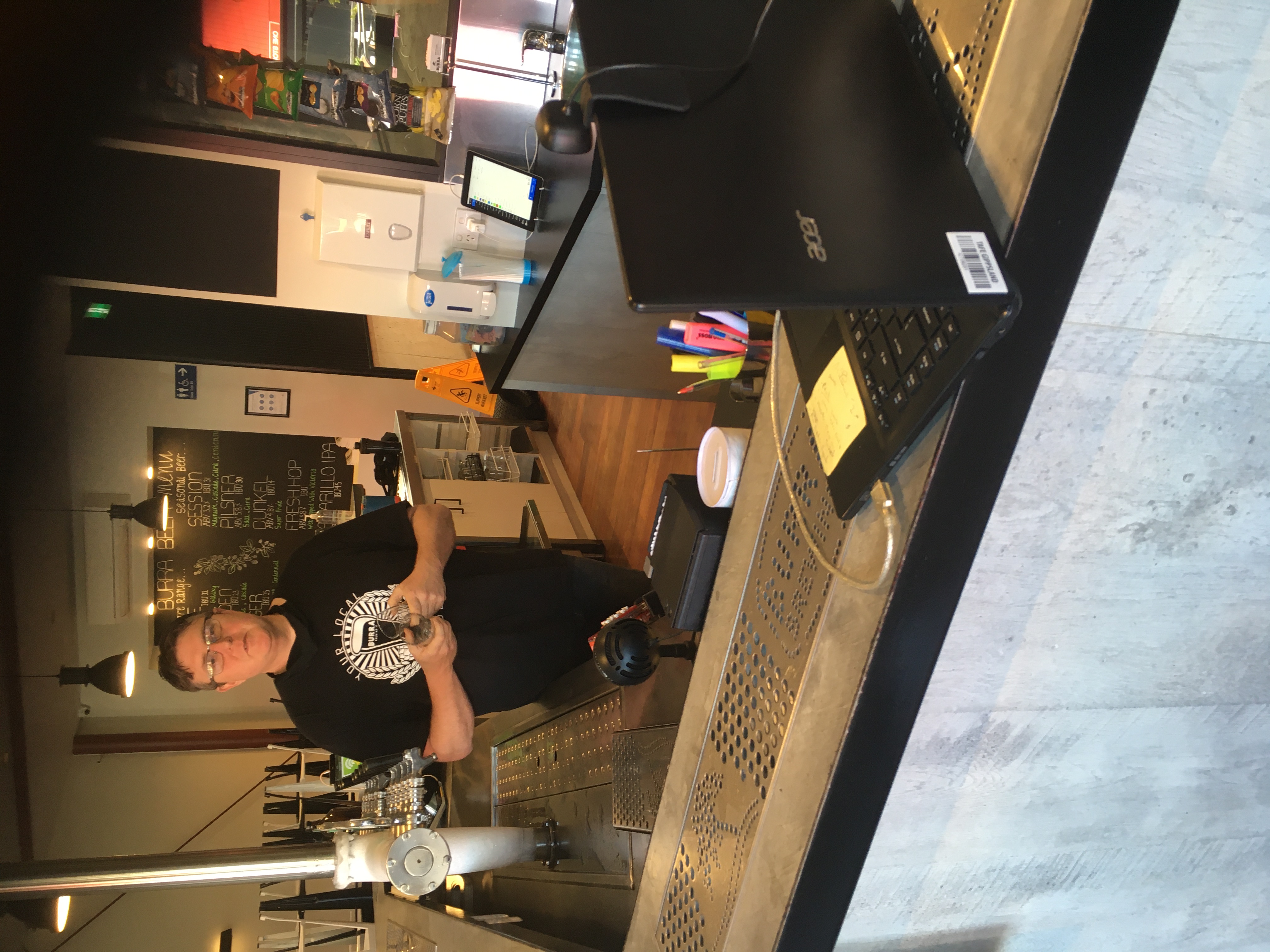 Students said a big thank brew to Phill for his amazing virtual tour.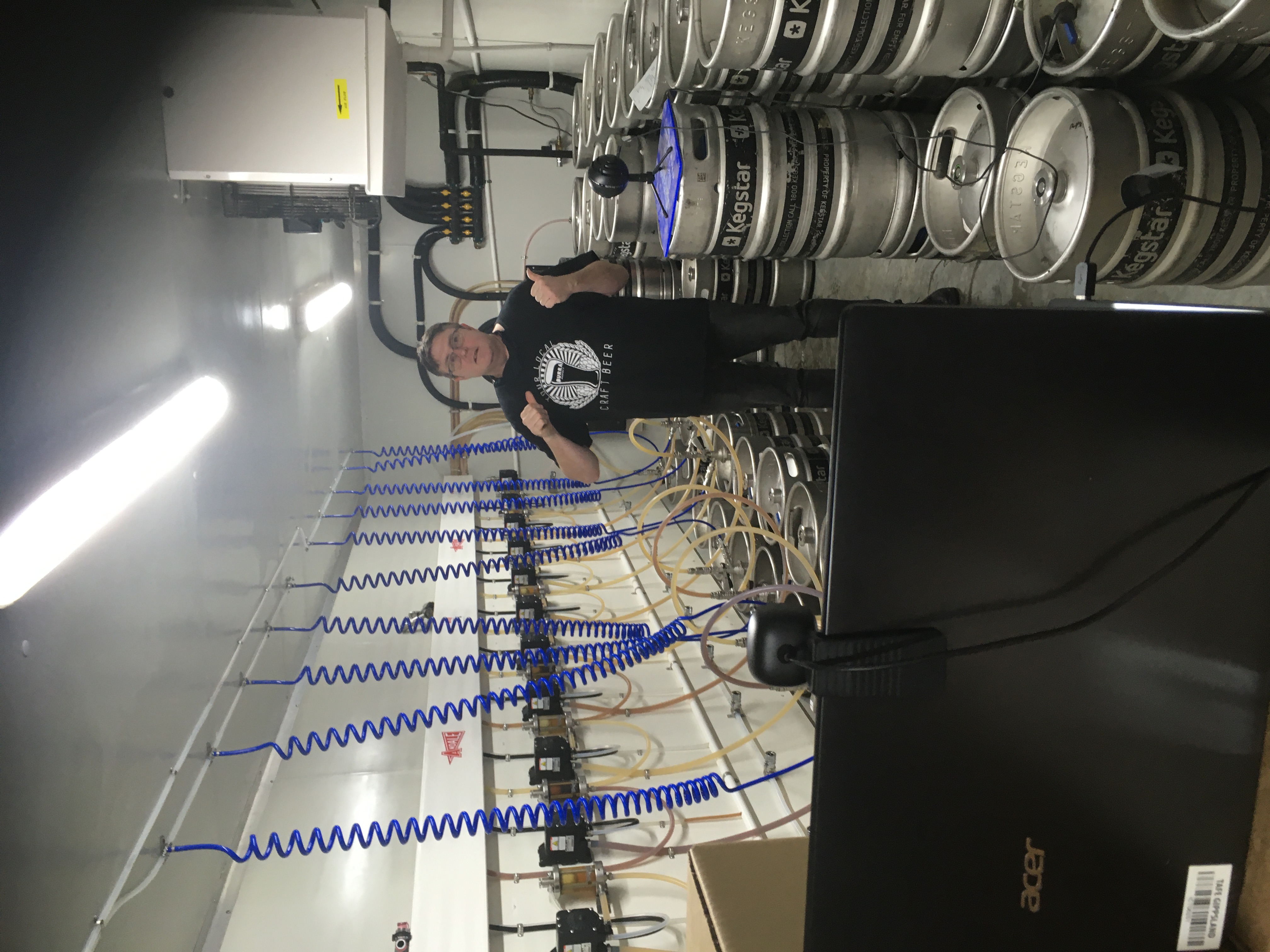 Phill showing off the unbeerlievable beer keg storage cool room.