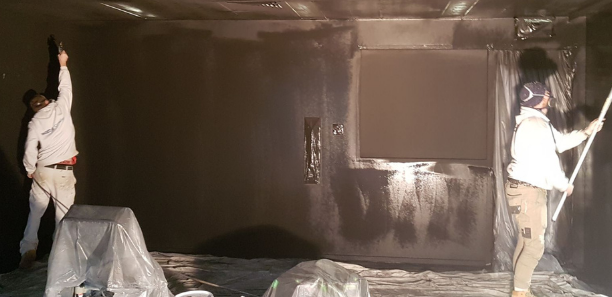 Photography students at Yallourn will enjoy refurbished facilities thanks to the efforts of Painting & Decorating teaching staff and students.
The training space underwent a complete makeover with the refit including a new paint job and blackout curtains. Painting & Decorating students were able to apply their learned skills in this unique simulated environment to help create the bespoke training space for Photography classes.
Director Educational Delivery, Linda Austin, said the work will allow photography teacher, Tara Little, to deliver her training courses in purpose-built surroundings.
"A huge thanks to our Painting teachers, Davin (Nicholas) and Mick (Wardle), for their assistance and guidance of students in the painting of the photography spaces at the Yallourn campus," Linda said.
"Getting this space ready for Tara to deliver her training and assessment in a suitable facility, certainly has been a long time coming, and we now look forward to the growth of this skills training area, being our only arts certificate on offer for the general public at the moment."
"We really appreciate all the in-house assistance that made this possible, without which the changes simply wouldn't have come to fruition."
The refurbished photography training room is located in Building 4.
The photography subject is covered in our Certificate III in Visual Arts. Find out more by calling 1300 133 717 or contacting us online.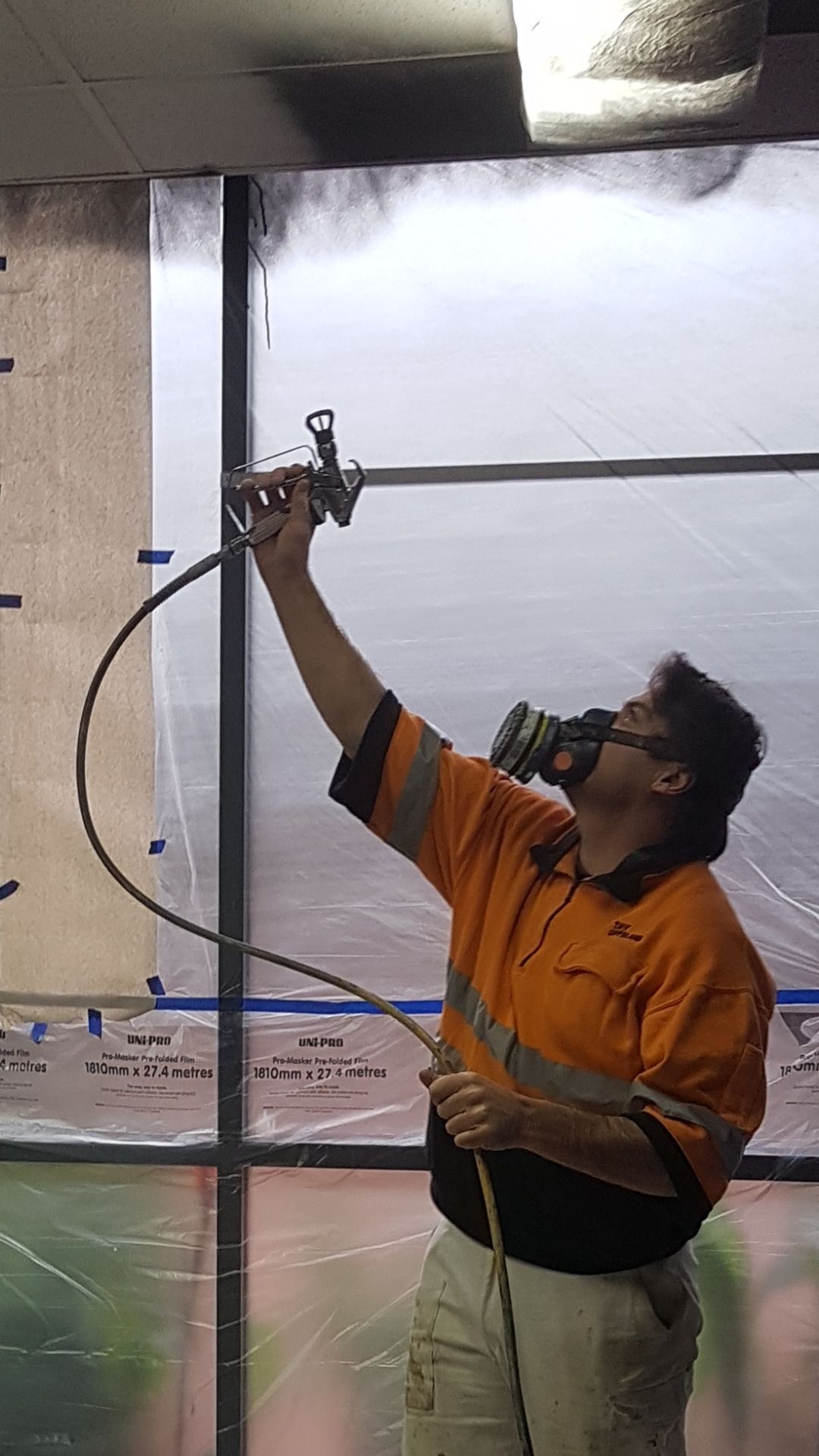 Teacher, Davin Nicholas, gets stuck into the painting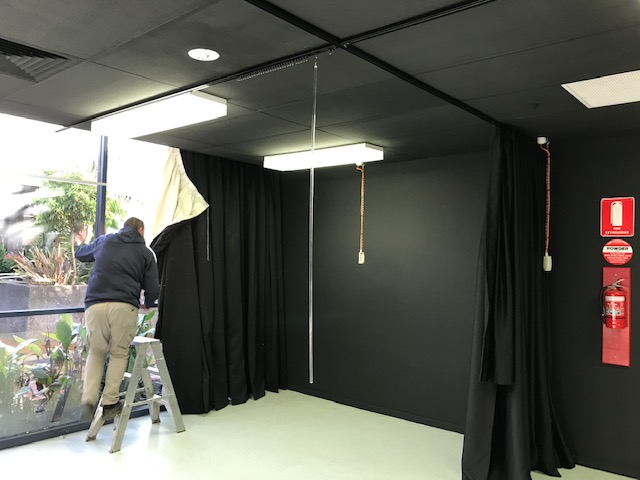 The balckout curtains go up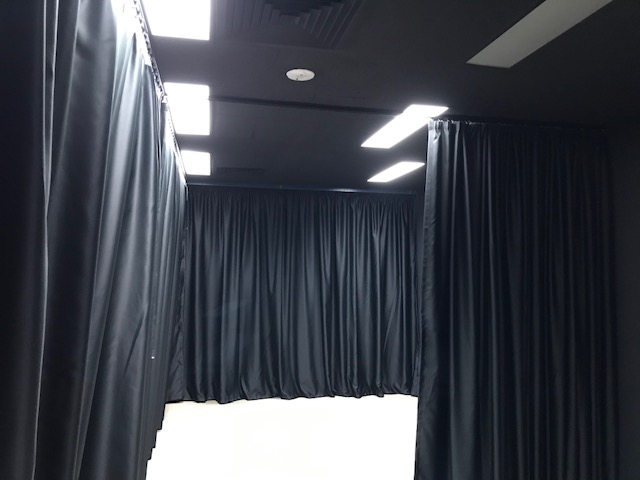 The finished product is now fit for purpose in Building 4
---
For all media-related enquiries, call;
Neil Lawson - Communications Coordinator, TAFE Gippsland
Phone - 0419 425 804
Email - nlawson@tafegippsland.edu.au or news@tafegippsland.edu.au