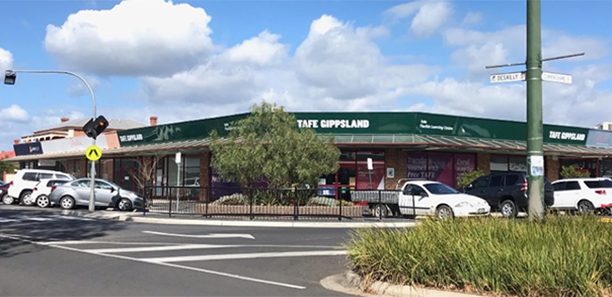 TAFE Gippsland staff and students in Wellington Shire will benefit from expansion works underway at TAFE Gippsland's Flexible Learning Centre (FLC) campus in Sale's CBD.
TAFE Gippsland's Chief Executive, Mr Grant Radford, said the work will deliver additional learning space capacity to the centrally-located campus in Desailly Street, Sale.
"The upgrade to our Sale FLC will provide a better student experience, increased course offerings and of course, complement the exciting brand new TAFE campus at the Port of Sale, with construction also set to begin this year," Mr Radford said.
"Specifically, the current FLC facility will be extended into adjacent shops and it will deliver additional training spaces along with refurbished staff office accommodation."
Mr Radford said the upgrade will help TAFE Gippsland meet the growing vocational education and training needs of students, staff and the community in the Wellington Shire region.
The expansion works will be completed in January 2021.
---
For all media-related enquiries, call;
Neil Lawson - Communications Coordinator, TAFE Gippsland
Phone - 0419 425 804
Email - nlawson@tafegippsland.edu.au or news@tafegippsland.edu.au