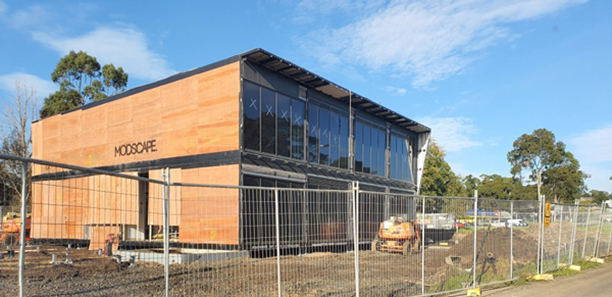 Work is well underway on the $35.5 million redevelopment of TAFE Gippsland's Morwell campus, with the delivery of a new purpose-built Health and Early Childhood Centre (HECTC).
The fit-for-purpose modular building was designed by architects GHDWoodhead and built by Modscape. It was shipped to the Morwell site on Tuesday 14 and Thursday 16 April in 16 pre-fabricated modules.
A six-week fit-out will see the building completed by the end of May 2020.
The new HECTC building will accommodate all health studies staff and students, including nursing, allied health, individual support and early childhood education and care, along with specialised nursing and individual support labs, specialised early childhood learning spaces and general-purpose classrooms.
The first staff and students were expected to move into the building mid-year although the current COVID-19 pandemic will see teachers delivering mainly remote and on-line training with very little face to face course delivery for the foreseeable future.
"The Victorian Government is investing in state-of-the-art facilities at our Morwell campus to ensure we can meet the current and future needs of our students, community and industry," TAFE Gippsland Chief Executive Officer Grant Radford said.
"This is the start of a significant campus upgrade and will bring exciting new educational and training opportunities to the Latrobe Valley and broader Gippsland region."
The second stage of the Morwell campus redevelopment project is the design and construction of a new Trade Skills Centre. Construction on this building is scheduled to start in June /July and is due for completion in late 2021.
The Trade Skills Centre will offer training in electrotechnology, new energy systems, instrumentation and plumbing trade training with specialist workshop, lab facilities and more general-purpose classrooms.
People can view the plans for TAFE Gippsland's new Morwell campus via a three-dimensional architectural fly-through below, which offers a birds'-eye view of the new campus buildings.
TAFE Gippsland has another major construction project scheduled to begin in 2020 with the new Port of Sale campus, as we work with the Victorian Government to improve the vocational education and training facilities available to Gippsland students.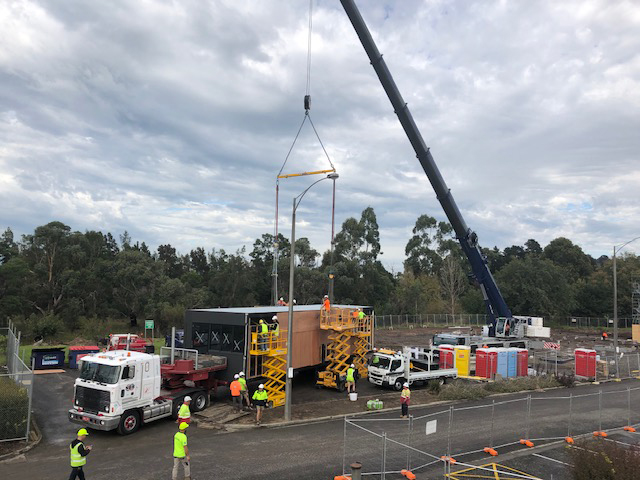 ---
For all media-related enquiries, call;
Neil Lawson - Communications Coordinator, TAFE Gippsland
Phone - 0419 425 804
Email - nlawson@tafegippsland.edu.au or news@tafegippsland.edu.au