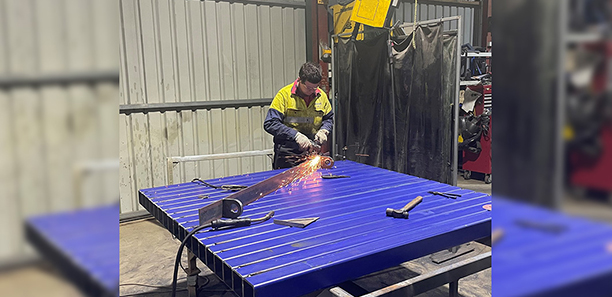 Former student, Bill Smart, will be proudly representing TAFE Gippsland on the national stage at the 2021 WorldSkills Australia Competition.
Bill, from Korumburra in South Gippsland, will be competing in the category of Engineering Fabrication in the national competition which aims to test the skills and knowledge of apprentices, trainees and students under the age of 23.
Bill studied at our Yallourncampus under the guidance of teachers, Paul Teychenne and Phil Backman and is currently employed by Roger Bengtsson at Shakanda Engineering in Korumburra.
He was due to compete at the national championships in Perth this week, however due to the current COVID-19 situation, the West Australian government made the decision to run the national championships within four states including Victoria, New South Wales and Queensland.
Bill was then due to compete at Federation TAFE in Ballarat, on 17 September, however in a further postponement due to COVID-19 restrictions, the WorldSkills Australia Competition will now take place from 18 October to 23 October – the last available dates for the competition to run in 2021.
Despite the setback, Bill is looking forward to the challenge.
"I'd like to thank TAFE Gippsland for nominating me to represent them and thank Shakanda Engineering for supporting me also," he said.
"It's an honour to be recognised and be able to represent both TAFE Gippsland and Shakanda Engineering and hopefully I'll be able to learn some new skills out of the competition."
TAFE Gippsland chief executive, Mr Grant Radford, wished Bill all the best for the national competition.
"To have the opportunity to demonstrate and pit your skills against the nation's most talented trade students is a very significant achievement, and we congratulate Bill and wish him all the best as he competes against his peers," Mr Radford said.
"We also thank his employer, Shakanda Engineering, for their support of Bill to enable him to represent TAFE Gippsland at this highly prestigious and important competition."
Inspiring apprentices to be ambitious in their careers, WorldSkills Australia Competitions equip young people with the right skills to help Australian businesses be able to compete globally.
Run biennially, and managed by WorldSkills Australia's dedicated volunteers, the competitions attract over 4000 students, and they cover over 50 skill areas from construction and engineering through to creative arts and hospitality.
Students will battle for gold, silver and bronze medals with the winners crowned national champions in each category, and they will go on to represent Australia at the world championships, where 80 countries compete for the title of world's most skilled country.
Further information can be found on the WorldSkills web site: https://www.worldskills.org.au/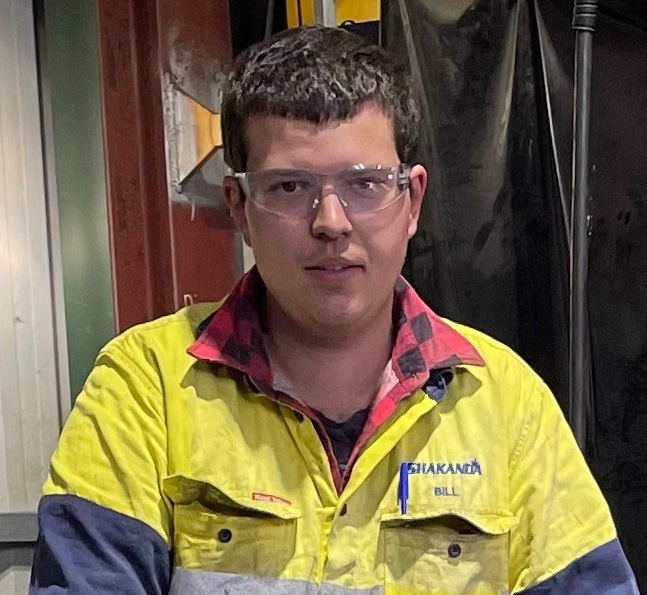 ---
For all media-related enquiries, call;
Neil Lawson - Communications Coordinator, TAFE Gippsland
Phone - 0419 425 804
Email - nlawson@tafegippsland.edu.au or news@tafegippsland.edu.au