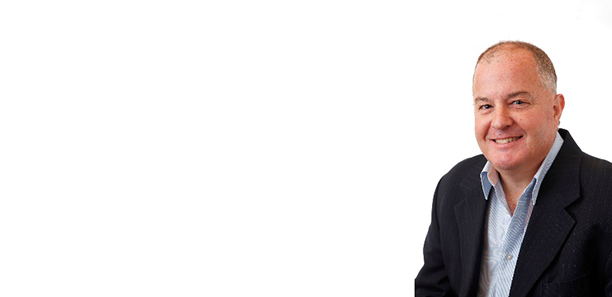 TAFE Gippsland's Board of Directors is being boosted with the appointment of another well-known Gippsland professional.
Former Wellington Shire councillor and Arts identity, Mr Darren McCubbin, will join TAFE Gippsland's Board to manage the strategic direction of our Gippsland-based vocational and education training Institute.
TAFE Gippsland Board Chair, Mr Paul Buckley, PSM, welcomed the appointment of Mr McCubbin in a message to TAFE Gippsland staff and paid tribute to outgoing Board member, Mr Tony Nippard.
"I am delighted to advise you that Mr Darren McCubbin has been appointed to the position of Ministerial-appointed Board Member, following a process overseen by the Minister for Training & Skills, Hon Gayle Tierney and endorsed by the Victorian Government," Mr Buckley said.
"Darren will bring his extensive public leadership and advocacy experience to our Institute's Board, and we are delighted to welcome him to TAFE Gippsland.
"Furthermore, I would like to highly commend our outgoing Board member in Mr Tony Nippard for his professional management, loyalty and dedication to our Institute in recent years."
Mr Buckley said the experienced Board working alongside TAFE Gippsland's professional executive leadership team would ensure TAFE Gippsland is very well placed to meet the challenges and opportunities ahead.
"TAFE Gippsland is now recognised as an exciting regional vocational training provider of choice, as we get set to unveil our campus redevelopment projects at Port of Sale, a new Trade Skills Centre at Morwell and a redeveloped Warragul campus in 2022," Mr Buckley said.
"Together we have worked hard to rebuild TAFE Gippsland as a truly local TAFE and we are delighted to welcome Darren to our team and I'm sure he will be very excited about our Port of Sale campus coming on line in 2022 to meet the future needs of our students, the local community and our industry partners."
Mr McCubbin will serve a three-year term from 14 October 2021.
---
For all media related enquiries, call;
Neil Lawson - Communications Coordinator, TAFE Gippsland
Phone - 0419 425 804
Email - nlawson@tafegippsland.edu.au or news@tafegippsland.edu.au