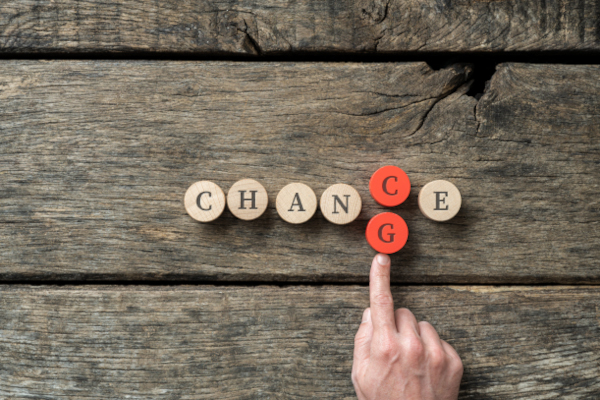 The definition of a career is an occupation undertaken for a significant period of a person's life with opportunities for progress. That sounds about right, but who says you have to stick with the same one your whole life? According to recent career change statistics, the average person will change careers five to seven times during their working life. And with the ever increasing number of career choices out there, it's been found that 30% of the workforce will change jobs as often as every 12 months. That being said, what's holding you back from changing careers?
Are you passionate about what it is you do every day? It is not uncommon to wake up and realise that we aren't in love with our jobs anymore. You might've been stoked about your job in your 20's but that lifestyle just doesn't suit you anymore. Perhaps you devoted 30 years to the same field but have lost interest. It's a little daunting to consider what's involved in changing careers but it's certainly not impossible. With a variety of courses available along with the skills you already possess, you could be well on your way to a new job in a new industry before you know it. And hey, statistics say you might change your career a few times, so why not start exploring the possibilities now?
Am I Too Old to Change Careers?
Quick answer? No way! It's literally never too late to change directions in life, especially not if it's to do something you love. A good example is the fact that accomplished doctor, lecturer and inventor, Peter Roget, changed careers at 73 when he published the Thesaurus. If he could do it at 73, what's stopping you?
Have you been an office worker for 30 years and now you feel like working with your hands? Great! Worked in hospitality for a decade or two but think you'd be a rock star hairdresser? If you've been a carpenter for half your life, but have a keen interest in switching to disability work. Why not? Life is short, so you might as well chase your dreams - or at least a career that matches your current interests.
How to Choose a New Career
The sky's the limit when it comes to picking a new career path. If you are thinking about a change but lack inspiration, it's best to look within and ask yourself some questions. Is there anything you are super passionate about? Aspects of your life that truly bring you joy? Perhaps a hobby, sport, the arts or maybe just being outdoors. Have a long hard think about what you'd be excited to wake up to do every day.
There are many careers that you may have never considered before, so it would be a good time to do your research to see what's out there. Love animals? You could be a vet nurse. Enjoy spending time with kids? Early Childhood Education & Care could be for you. Perhaps you'd prefer to start working with your hands. In this case you could enrol in a course and start to train in massage therapy, agriculture, painting and decorating or another trade. There are accredited education providers such as TAFE Gippsland offering a variety of short and longer term courses you could enrol in today. Have a look at some of your options here: https://www.tafegippsland.edu.au/courses/find_a_course.
Another more obvious aspect to your new career path relates to money. It makes sense that you'd want a new career that promises a healthy wage. How much you will bring in will definitely influence the decision-making process. Do some research about the potential industries you are considering and see if those kinds of wages will suit your lifestyle.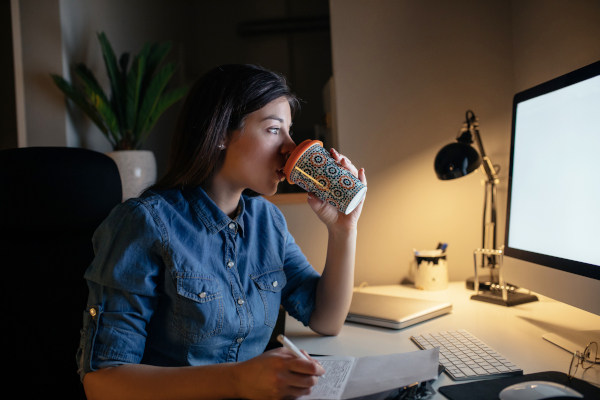 Stable Jobs With Good Pay
Speaking of money...it's safe to say that we all want a job that we love. But a new exciting career also needs to pay the bills and then some. When it comes to finding a well-paying job, it's all relative. What someone might consider "good money" might not be nearly enough for another. The definition of a good salary really comes down to your lifestyle and spending habits. Job stability, on the other hand, is paramount to anyone considering a career change. We should all endeavour to find a job we love in an industry that has growth or longevity. As the world changes and technology advances, there are some industries and roles that are becoming obsolete. Be sure to do your research and examine the market to see if the field you're considering promises opportunity well into the future. Good examples of stable industries in Australia are healthcare and construction. These two are pretty much guaranteed to grow with employment projected to increase. This means that workers who are qualified for jobs in these fields will always be in demand. So if you were to decide to change careers and train up to enter the construction industry, this would absolutely open doors to jobs with both stability as well as good pay.
How to Transfer Your Skills to a New Career
If you've had a career of any kind, then you absolutely possess skills and experience that can be transferred to a new role. And why not take advantage of your existing attributes when pursuing a new career path. No matter what your previous experience is, there are definitely things you've learned along the way that will come in handy in a new field.
There are two types of transferable skills: soft and hard. Soft transferable skills are more like traits and abilities. These types of skills are not exclusive to one specific job. A couple of examples of soft skills would be relationship building and good communication. These skills can be acquired from a variety of job types and are very important to prospective employers. Hard transferable skills are more like expertise or knowledge and experience in a specific program or task. These skills enable you to tackle job-specific duties and responsibilities and are paramount for roles that require directly relevant experience. Some examples of hard transferable skills could be coding, knowledge of computer software or any other proven experience with job-specific equipment or programs. The good thing about hard skills is that they can be learned, as part of a diploma or certificate or through an accredited short course.
When going for a new career, it's advisable to analyse your existing skills, soft and hard, and see what kind of expertise you could bring to a new role. No matter what these skills are, if the transferability is expressed clearly, this will be a major advantage to employers and this should make you a competitive candidate when applying for a job in a new industry.
Still stuck? Think about it: do you come from a background in customer service, administration, or retail? The skills you've learned through working in these roles would be great to transition into something like health & community services. This broad industry hosts a variety of career opportunities that would suit someone who is comfortable working with people and is confident with their organisational skills. Along with a qualification from an accredited education provider such as TAFE Gippsland, clear communication about your previous experience and how your skills are transferable will absolutely assist and support you during the job application process. Furthermore, your previous skills and experience will make you confident in your new job, while learning the ropes and eventually running the show!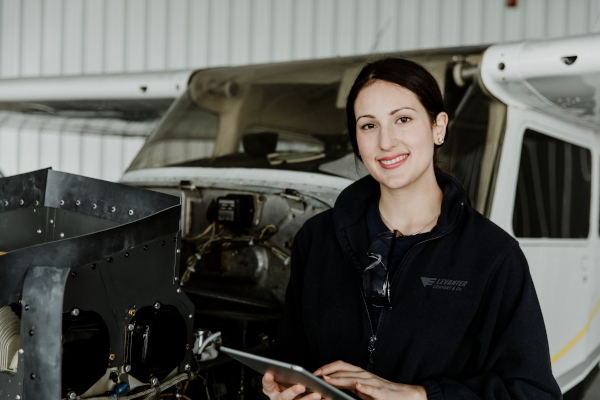 Career Upskilling & Reskilling
When considering a new career, as discussed above, it's good to analyse your existing skills and how they can be transferred to a role in a new industry. If you're looking to change careers in a similar industry, then perhaps it's more a question of upskilling. Upskilling is the process of learning new skills relating to your existing field. This means that perhaps you just need to gain some advanced or more specific experience in order to be able to qualify for different jobs in your industry. Reskilling is the process of learning new skills so you can do a different job altogether. No matter if you are looking to upskill or reskill, there are courses available that will help you gain the experience and confidence you need in order to secure a new career in a similar or completely new industry.
How to Upskill Yourself While Working
If you're considering transitioning to a new career in a similar industry from where you've come from, you'll soon realise that there's a need to upskill. This doesn't mean that you can drop everything to start studying. In this case, you have a couple of options. Firstly, you could continue in your existing job while enrolling in a course to start learning the new skills relevant to the types of roles you'd like to be going for. TAFE Gippsland has a variety of flexible learning options. You can study in the evenings or on your own time online. Once you've completed some initial study or if you have existing skills in the industry you're hoping to transition to, you can look into apprenticeships. This means you'll be working and upskilling on the job. Now that's a win-win. Once the apprenticeship is over, you'll be qualified to apply for a variety of roles.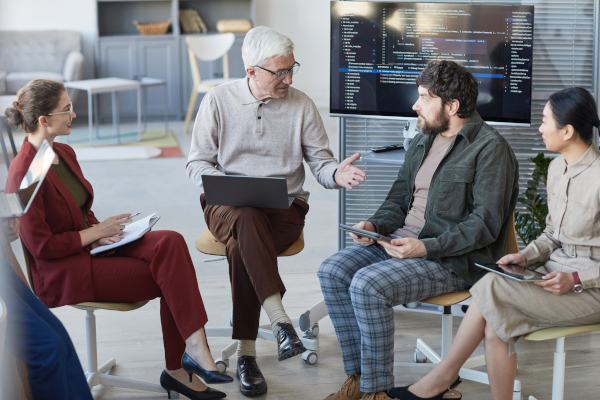 Studying as a Mature Age Student
A mature age student is considered to be anyone over the age of 21. That's a lot of us! Depending on how long you've been out of school, it will vary as to how it will feel returning to the classroom. Whether it's been five years or 50, it's going to be a different experience than what you remember. While going back to formal study can be a bit intimidating, like anything else, it'll just take a little getting used to. Luckily, education providers such as TAFE Gippsland offer a range of Student Support Services to help you with any study challenge, issue or question you may have.
Transitioning to a New Job
Here we are: you officially decided to change careers, have completed your qualifications and now you're ready to take the leap! It's time to apply for jobs. With a CV that highlights your transferable skills and what you've learned in your course, you should be able to snag a few interviews, and eventually a new job. It's an exciting but slightly scary time starting a new job in a new field.
A few things to remember:
Go easy on yourself. No matter what, literally everyone has had a first day at some point.
Be a sponge. Hopefully your new workplace will have adequate training and a supportive team to work with. Just pay attention, ask questions, take notes and soak up all the info you possibly can.
Expectations left at the door. Try your best not to have too many expectations of what things will be like at your new workplace. No doubt it will be very different from your last job so try to be open minded.
Breathe and take your time. It's impossible to pick up on all the processes and intricacies of a new job at the start. Try to be patient and give yourself some time to get adjusted to it all.
It's never too late to decide to change careers. Despite whether you've been working in a certain industry for many years or just a few, coming to the decision to go in a new direction can be daunting.
Once you've figured out what it is you'd like to do, it's just a question of making a plan to reach your career goals. If it's finding a new career that's in a stable industry with good pay, we say go for it! Use your existing hard and soft skills plus a relevant qualification to stand out against the competition.
If it's upskilling or reskilling, you have an abundance of course options to choose from at the many TAFE Gippsland campuses. You can pursue an apprenticeship or continue working in your current role while studying and preparing to make your big move. And when the time comes to actually go for the new job of your dreams, you'll be armed with all the tools you need for success in a brand new career. Why wait any longer, your exciting future career awaits.