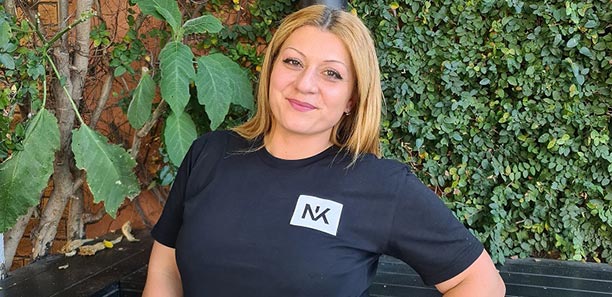 Three TAFE Gippsland students have hit local kitchens in the Latrobe Valley and are ready to cook up a storm for your next meal out.
Claire Paynter, Christina Martidou and Rebecca Christie all joined into TAFE Gippsland's Certificate III in Commercial Cookery full time course funded by Free TAFE back in February at TAFE's Morwell campus with the goal of gaining an apprenticeship in mind. The three are now employed with well-known Traralgon eateries.
The Certificate III in Commercial Cookery students commenced full time study in February this year with a goal to become apprentice chefs.
Hospitality student, Christina Martidou, is very grateful for the Free TAFE funding opportunity.
"Training at TAFE Gippsland has helped me gain the skills, knowledge and confidence to go out and find meaningful employment. I finally found my dream apprenticeship and I couldn't be happier! I'm very grateful to have studied with TAFE Gippsland," Christina said.
Hospitality Culinary Trainer, Anthony Patterson, was very pleased with the students' progress through their short time in the course.
"Throughout their dedicated studies they all showed great promise while developing skills and knowledge in the field of commercial cookery," Anthony said.
Anthony became aware of new apprenticeship opportunities through local business owners looking for staff to progress into apprentice chefs.
"Claire, Christina and Rebecca applied for these opportunities with the confidence and skills they had gained whilst studying at TAFE Gippsland and were all fortunate enough to gain full time apprenticeships," Anthony added.
Our students can now be found in the following kitchens:
Claire Paynter – The Butter Factory, Traralgon
Christina Martidou – Neilsons Kitchen, Traralgon
Rebecca Christie – Little Prince Eating House and Bar, Traralgon
Hospitality student, Rebecca Christie, has landed her dream job thanks to her course.
"Studying commercial cookery at TAFE Gippsland helped me develop the confidence I needed to pursue a career as a qualified Chef. What I learnt in the course helped me secure my dream job," Rebecca said.
"The course prepared me for the fast-paced environment and I use what I learnt at TAFE in the workplace on a daily basis. I want to thank the trainers for helping me reach my goals."
All students are looking forward to continuing their studies at TAFE Gippsland in 2021 as apprentices.
With the government program of FREE TAFE running and with support from all those involved at TAFE, each of these students reached their goals in record time and are now working their way up to qualified chefs.