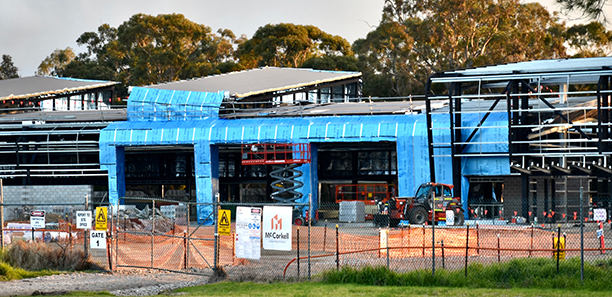 TAFE Gippsland's new Port of Sale campus continues to take shape at its Punt Lane and York Street location in Sale's Port of Sale precinct.
The exciting $25 million capital development project is funded by the Victorian Government and began in late 2020 with the appointment of McCorkell Constructions to build TAFE Gippsland's newest vocational training campus.
TAFE Gippsland's chief executive officer, Mr Grant Radford, said the campus build is progressing well, thanks to the efforts of construction partners and local contractors.
"We are delighted to have had a large number of local Gippsland contractors working on this project right from the beginning, and they have contributed significantly to the success of the project so far," Mr Radford said.
"It will be deeply satisfying to see our new training facility open for business in 2022 and finally become a reality for our Wellington Shire community, with a few delays as we have faced the challenges of the COVID-19 pandemic."
Mr Radford said the Port of Sale campus will be 'readily accessible' to students and deliver on the training needs of the local business sector, industry partners and the Wellington community.
"The transition from the current Fulham campus to the new centrally-located campus will ensure our students and staff in Wellington and surrounds have access to the first-class facilities they deserve and one that this community have campaigned for over many years," Mr Radford said.
"The Port of Sale campus will deliver a quality vocational training experience and it will be focused on skills training to a range of local industry disciplines.
"Our Sale-based staff and students have also enjoyed an expansion and refurbishment of our centrally-located Flexible Learning Centre campus, along with the retention of our Gtec campus which delivers VCE and VCAL studies to students in a supportive environment and location," Mr Radford said.
An artistic fly-through video of our Port of Sale campus can be found in this animation.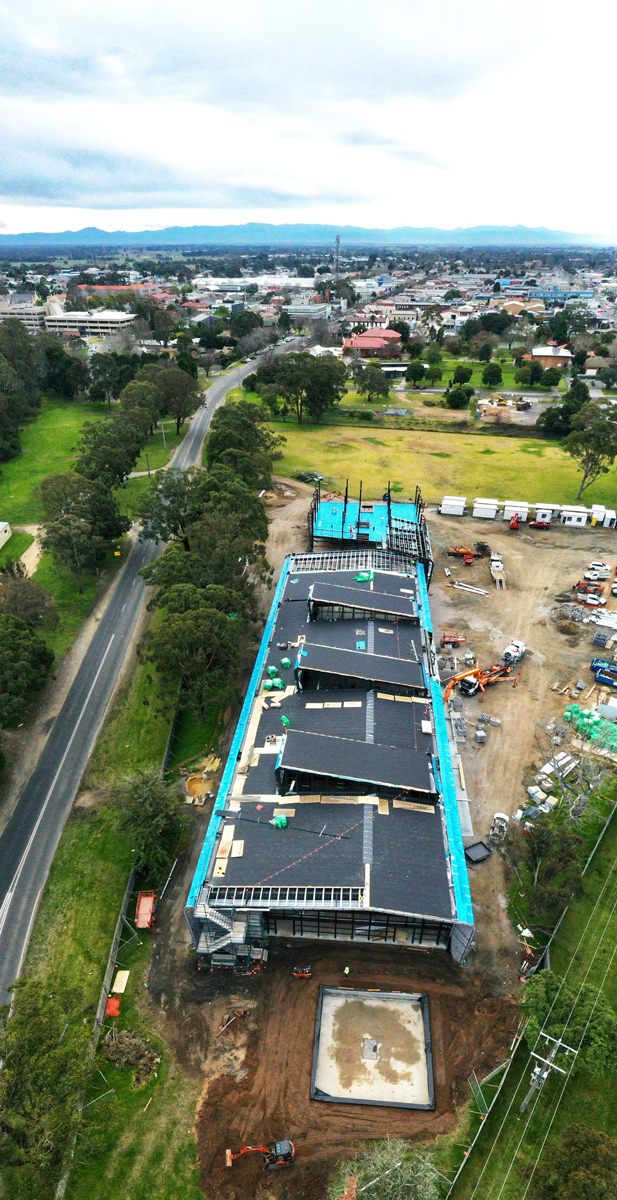 Photo credit John Morgan Sale
---
For all media-related enquiries, call;
Neil Lawson - Communications Coordinator, TAFE Gippsland
Phone - 0419 425 804
Email - nlawson@tafegippsland.edu.au or news@tafegippsland.edu.au