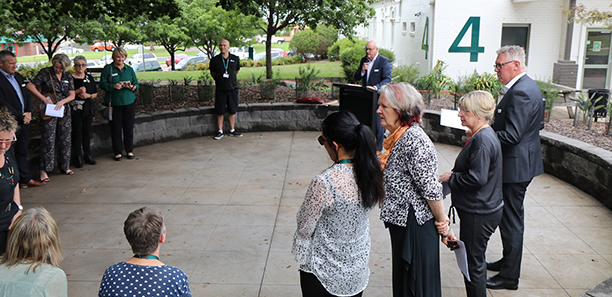 Minister Tierney was introduced by TAFE Gippsland's Tim Weight
TAFE Gippsland today welcomed a visit by the Hon Gayle Tierney, Victorian Minister for Training & Skills, to our Bairnsdale campus.
The Minister was in Bairnsdale to announce additional Victorian Government funding to provide additional Student Support services at TAFE Gippsland for staff and students impacted by the devastating East Gippsland bush fires.
Up to $200,000 is being provided to TAFE Gippsland to ensure additional counselling and funding through extensions to the equity scholarship program and more student support services.
Chief Executive Grant Radford accompanied the Minister saying he was delighted the government had responded so quickly to calls for additional support assistance for staff and students.
"This funding has allowed us to provide dedicated counselling services to staff and students and we have already provided financial disbursements to students hardest hit by the bush fire crisis," Grant said.
"We are very grateful the government has responded to our needs and we welcome the Minister's genuine interest in extending the assistance to our TAFE student services functions."
The visit allowed Minister Tierney to meet some of the TAFE Gippsland staff and students involved in the fire crisis and commended their efforts in fire mitigation, emergency service support and in protecting homes and livelihoods.
The Minister also took the opportunity to meet with heads of Learn Local organisations and students from Noweyung enrolled in a pilot training program getting ready for their TAFE training year.
A BBQ Lunch supplied by Rotary was enjoyed by all, and the gold coin donations will go the Gippsland Emergency Relief Fund.
The Victorian Government's media release can be viewed here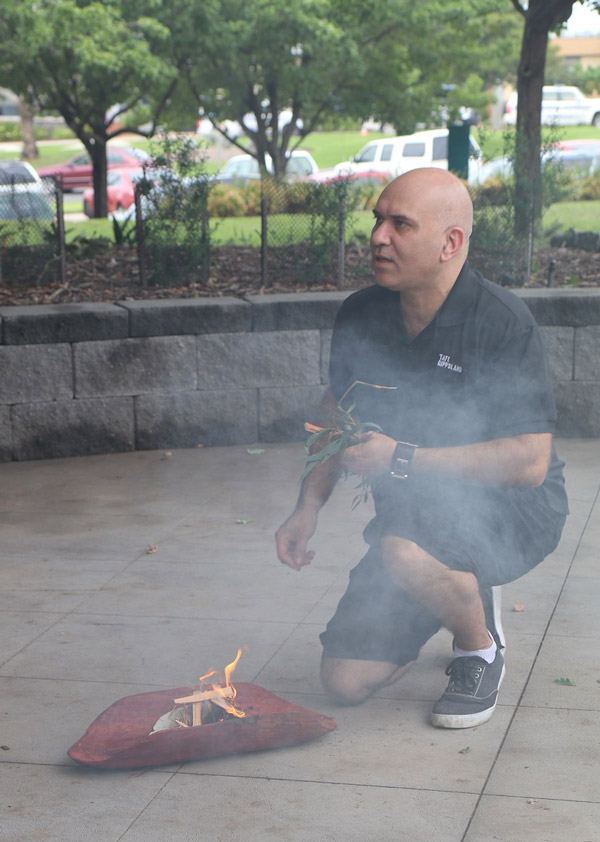 Above: Koorie Unit teacher Alan Solomon conducted a Smoking Ceremony in a moving Welcome To Country address
Above: Minister Tierney enjoyed a chat with key stakeholders over a BBQ lunch supplied by Rotary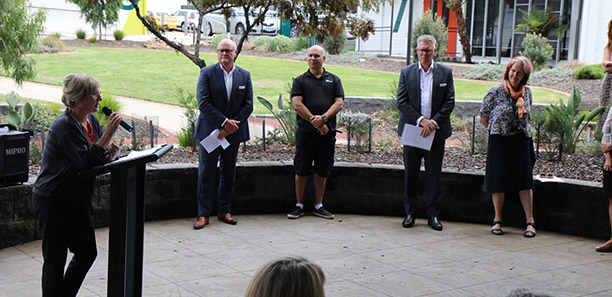 Above: The Minister announced up to $200,000 in additional support services for staff and students impacted by bush fires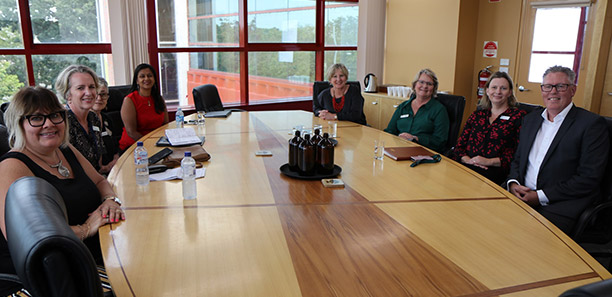 Above: The heads of East Gippsland Learn Locals had a private meeting with Minister during the visit
---
For all media-related enquiries, call;
Neil Lawson - Communications Coordinator, TAFE Gippsland
Phone - 0419 425 804
Email - nlawson@tafegippsland.edu.au or news@tafegippsland.edu.au