Undertaking a maritime course with us will equip you with the qualification and skills needed to command a range of vessels depending on your choice of course.
Each course is tailored to students with different existing levels of proficiency and taught by leading industry professionals.
So, whether you're looking to start from scratch in the maritime industry, or add to your existing skills, check out the courses below to find out which one suits you – because there really is a course for everyone!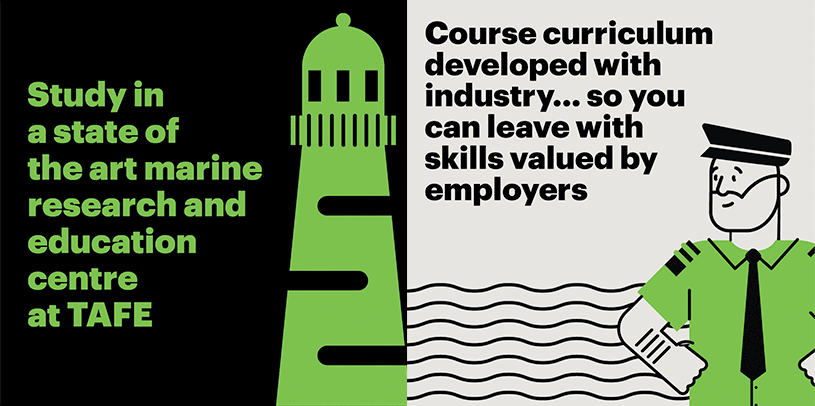 Hesitant about studying Maritime at TAFE?
Leave your details below and we'll be in touch: