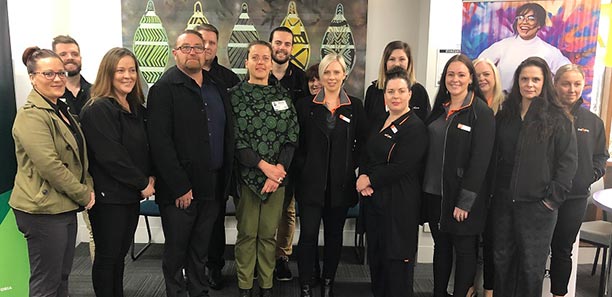 A major collaborative partnership was launched today, Wednesday 19 May, 2021, as TAFE Gippsland celebrates a TAFE Specialist Employment Partnership (TSEP).
Morwell campus was the venue as representatives from collaboration partners gathered for the announcement.
The TSEP collaboration involves TAFE Gippsland, Skills and Jobs Centres, Maxima and the National Disability Coordination Office.
It is aimed at supporting graduates of vocational education and training with a disability, to find sustainable employment opportunities within their chosen field of study.
The TSEP works by providing access to a specialised employment consultant and additional assistance to build job-ready skills. Current employment rates of TAFE students with a disability are a challenge to improve as they lag behind their peers without a disability.
Skills and Job Centre Manager, Owen Chapman, said the collaboration program will provide more direct support to those that really need it, where and when they need it.
"We are very pleased to be able to partner with Maxima and the National Disability Coordination Office to expand on the support already on offer through our Skills and Jobs Centre," Owen said.
"The partnership is currently making the specialist employment services available onsite at the Bairnsdale, Morwell and Leongatha campuses of TAFE Gippsland and remotely for Warragul and Sale."
The collaboration was announced in 2020, although it was subsequently delayed by the coronavirus pandemic last year.
You can view the WIN News Gippsland coverage here