When most people envision a future in education, they think teacher, but the truth is that a school requires many different people to run!
From principals and school administrators to gardeners and cleaners, various roles keep children of all grades learning in a safe and fun environment. One of these many roles is teacher's aides, who provide all types of assistance to teachers and students using qualifications in Education Support. Learn about the unsung heroes of education as we take a look at the roles, responsibilities and skills teacher's aides use to help support our education sector. At TAFE Gippsland, we offer multiple Education Support certifications to get you started on your future career path as a teacher's aide.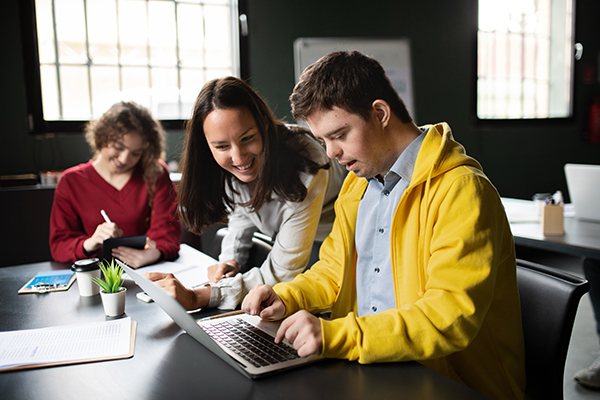 What is Education Support?
Education Support is an area of employment and study that focuses on preparing individuals for a role in education support staff, whether as a teacher's aide, integration aide or school office administrator. Education Support was initially created for purely administrative roles, as teacher's required assistance completing large amounts of paperwork and administrative tasks before the advent of computer databases. However, as student learning challenges and diversity became better understood, the role expanded to a more dynamic and involved position.
What Does a Teacher's Aide Do?
A teacher's aide functions as a teaching assistant focused on the provision of administrative support and supervision; however, teacher's aides also provide specialist support to students with specific learning needs such as:
Special needs and disabilities
Multilingual support needs
Behavioural difficulties
Language and culture support for Aboriginal, Torres Strait Islander and Maori students
Teacher's aides can work in a broad range of environments and subjects with potential employment in preschools, primary schools and high schools. Some specialisations teacher's aides may pursue include administration, library duties, aboriginal and indigenous education, mentoring and home economics.
The Roles and Responsibilities of a Teacher's Aide
Due to the versatile nature of education support allowing teacher's aides to work within various roles, the responsibilities of a teacher's aide can vary. As a teacher's aide, you could do any number of tasks such as:
Prepare learning areas and materials
Assist individual children with higher learning needs
Hand out and retrieving class materials
Help the teacher develop lesson plans
Lead group activities under the teacher's direction
Train and recruit volunteers
Set up any needed equipment
Clean up materials
Supervise extra-curricular activities
Supervise or participate in lunch duties
Update student records
Your employer may assign additional tasks to you if you're a teacher's aide assisting in a more specialised area. Ultimately, teacher's aides can expect to have a busy and fulfilling day, with a range of responsibilities involving them in their school's student and staff culture.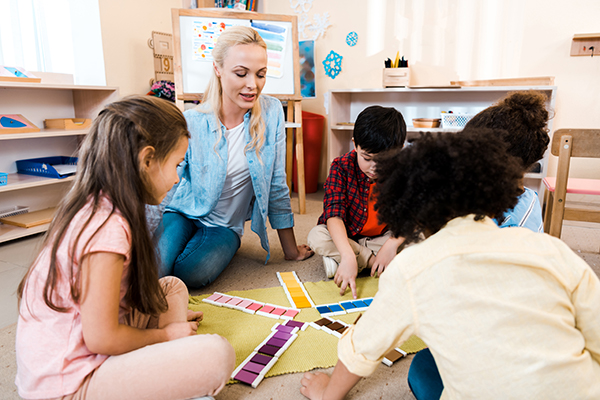 Teacher's Aide Skills
To complete the extensive range of tasks and responsibilities they receive, teachers' aides require an incredibly hefty set of soft skills. The skills needed to work as a teacher's aide are not dissimilar to that of a teacher, with the overlap allowing teacher's aides to experience a part of the overall teaching role. The skills a teacher's aide will need include (but are not limited to):
Communication: Communicating is extremely important for teacher's aides when talking to students and teachers alike.
Tech-savvy: The ability to operate various technical devices such as projectors, laptops, computers, scanners and printers is necessary for producing and completing lesson material.
Paraprofessional skills: Enhanced skills and strategies tailored towards children with higher learning needs.
Patience: Working in a demanding environment can require a lot of patience!
Calm: Keeping cool-headed in stressful situations where students may be misbehaving.
Multitasking: As a teacher's aide, you'll have a bunch of tasks, so it's essential to manage your time well.
With these skills, you have the makings of a great teacher's aide; the only thing left to do is get a qualification in education support!
Teacher's Aide Courses
At TAFE Gippsland, we provide various education support courses under the Free TAFE program and offer optional work-based delivery. Our four education support courses are the:
TAFE Gippsland will offer you the support you need to complete your qualification and move forward into your future career path, where opportunities are available around every corner.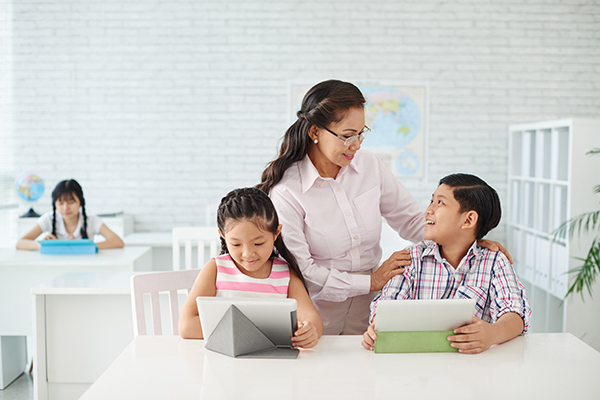 Jobs in Education Support
Teacher's aides can fill an extensive range of roles, including preschool aides and integration aides. These positions have considerable overlap and complexity with substantial opportunities and career growth, as the overall field sits at 99,100 employees in 2020 and is projected to grow to 113,600 in 2025. According to JobOutlook, if you pursue a career as an integration aide supporting children with difficulties, you could be looking at a weekly pay of $1,094 on average. The potential future employment growth for this career is also strong, with the number of integration aides rising from 13,900 in 2011, to 19,000 in 2016.
If you're more inclined to working with younger children, you might consider pursuing employment as a preschool aide; despite a drop in positions between 2011 and 2016, the Department of Employment, Skills, Small and Family Business has provided a strong estimate for the future growth of this department. Children are the future, and their development and support is paramount to their success; it serves to reason that working as a teacher's aide remains vital to the broader Australian community.
Ultimately, pursuing a career in education support is a fantastic way to enter the education sector and support the development of the young minds within our community. Education support began as a simple administrative field but has since expanded to encompass an extensive range of support services, crucial to the education sector. By honing in on your skillset, TAFE Gippsland can help you become fully qualified as a competent and successful teacher's aide with our range of certificates.
Start your journey as a teacher's aide at TAFE Gippsland by viewing our Education Support courses here and getting in contact with us!