Movies, magazines, Instagram, TikTok, YouTube, and fashion runways. We've all seen at least one of these platforms, but each one has something in common — beauty. Beauty has permeated modern-day culture with the rise of beauty influencers and major make-up retailers such as Sephora and Morphe. Just as beauty has a deep and rich history in the development of civilisation, so too does it offer an exciting and shimmering future (compliments of a good highlighter). It's a common misconception that beauty therapy involves only make-up, but it can extend to many beauty sectors. In this article, we'll demystify the world of beauty and help you understand why you might consider a career in beauty therapy.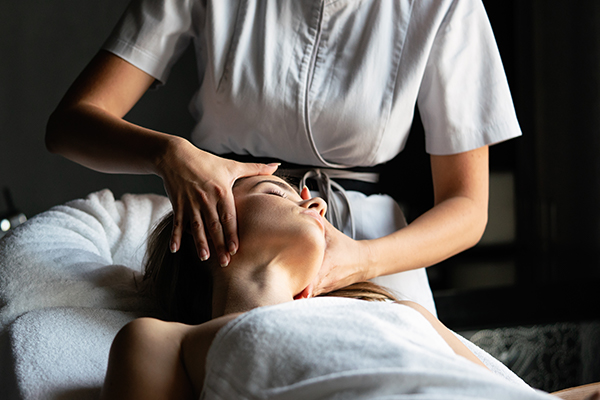 What is a Beauty Therapist?
A beauty therapist is essentially a jack of all trades in facial and physical beautification treatments with specialties in many areas such as skincare, make-up, nail care, hair removal and holistic therapies. These services and many more are designed to relax and accentuate beauty through pampering and non-medical treatments. The roles and responsibilities of a beauty therapist can also extend beyond the provision of therapy into many more clerical and customer service focused tasks. Ultimately, beauty therapists are hands-on multidisciplinary professionals who work either independently or within larger teams to provide clients with a better standard of wellbeing.
What does a Beauty Therapist do?
The services provided by beauty therapists are easily summarised into categories; however, the treatments involved are numerous:
Skincare: Though beauty therapists cannot diagnose medical skin conditions dermatologically, they can recommend and apply treatments such as facial massages, rudimentary skincare regimes, microdermabrasion and more, with treatment selection based on a simple skincare evaluation.
Make-up: The most prominent aspect of beauty therapy in popular culture involves professional make-up application, including specialised treatments such as botox injections, collagen replacement and facial electrolysis.
Nail care: Beauty therapists may apply manicure and pedicure services with processes such as client sanitisation, cuticle treatment and nail polish application.
Hair removal: Facial, physical and intimate hair removal specialising in waxing treatments, laser hair removal, sugaring and aftercare.
Holistic treatments: Treatments using aromatherapy, reflexology and acupressure techniques such as Indian head massage.
Additionally, beauty therapists can perform many housekeeping and administrative tasks within their place of employment, such as:
Client evaluation
Cosmetic recommendations
Sterilisation of tools and equipment
Inventory management
Sales and marketing
Client record-keeping
Financial transaction processing
General customer service
Beauty therapists require extensive knowledge of beauty and hygiene practices but above all, successfully working as a beauty therapist involves many soft skills and personal qualities.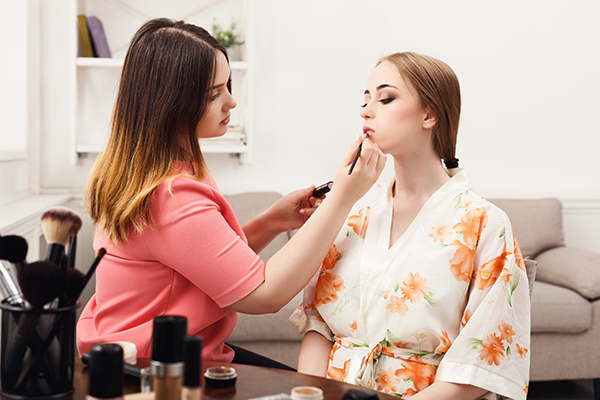 Qualities of a Beauty Therapist
Just like there are numerous responsibilities to being a beauty therapist, many associated soft skills can vastly improve your experience as a beauty therapist. Employment characteristics and soft skills that are often desired in the beauty industry include:
Good listener: An ability to actively listen to your client and establish their needs quickly and accurately.
Teamwork: Working together with your coworkers to give clients seamless and personally-tailored care.
Decisive: Making confident and well-informed decisions on the best treatments for your clients.
Friendly: Treating clients with an empathetic and charismatic approach to make them feel comfortable and welcome during their therapy.
Presentable: As an expert in beauty therapy, displaying a high level of presentation indicative of your skills improves the trust of your clients.
Hygienic: Working within beautification treatments means asking your clients to trust you with their cosmetic health. A poor level of hygiene can negatively impact your services; therefore, it's of utmost importance that you uphold a high standard of hygiene.
Observant: Being attentive to your client's body language and behaviour to accurately provide treatments that may help attend to anxiety or stress.
Time management: Scheduling and allocating appropriate time frames is crucial for a busy work environment.
Passionate: Showing passion for not only your work but for the progression of your studies is essential. Learning does not stop after school, with the will to continue learning and upskilling vital in the ever-changing beauty industry.
With these qualities and the appropriate education, your future in beauty therapy is sure to lead to success. At TAFE Gippsland, you will gain the opportunities to strengthen and attain these qualities during our beauty courses.
Beauty Therapist Courses
TAFE Gippsland offers many beauty and make-up courses at our Traralgon and Bairnsdale campuses, including:
Certificate III in Make-up

Enter into the world of make-up artistry led by specialist make-up educator Alarna Bell. This certificate is offered on-campus at our Traralgon location and delivers learning outcomes in airbrushed, creative and photography make-up. Completing this certificate will equip you with the skills to work as a freelance or professional make-up artist. Upon completion, you may also consider furthering your studies in the Diploma of Beauty Therapy, further detailed below. For entry into the Certificate III, you will need to display an appropriate level of language, literacy and numeracy, as well as a successful pre-training review and interview.

Certificate III in Beauty Services

For a more generalist approach suitable for traditional beauty therapy roles, you may consider the Certificate III in Beauty Services. This course covers learning outcomes such as nail services, waxing services, lash and brow treatments, make-up application and cosmetic tanning. This course will prepare you for employment as a beautician or beauty therapist in many settings such as beauty salons, day spas and cruise ships. You may also consider further study in the Diploma of Beauty Therapy. For entry into this course, you will need to display an appropriate level of language, literacy and numeracy, as well as a successful pre-training review and interview.

Diploma of Beauty Therapy

Finally, the Diploma of Beauty Therapy is a deep plunge into beauty therapy delivered on-campus at our Traralgon location. This course will teach you the many treatments offered in the Certificate III in Beauty Services as well as aromatherapy, massage, specialised facial treatments and reflexology. This course will prepare you for employment in beauty and spa therapy as well as further education external to TAFE Gippsland. For entry into this course, you will be required to be of 17 years of age or older and have an appropriate level of language, literacy and numeracy skills. Additionally, you will need to complete a pre-training review and interview.
If you're interested in any of these courses or would like to talk more about your future at TAFE Gippsland, get in touch with our team at the Skills and Jobs Centre.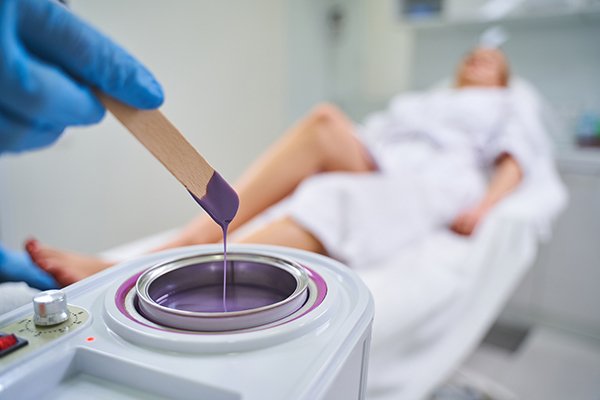 Jobs in the Beauty Industry
Once you've completed your qualification, it's time to get together your kit and polish off your resume because the world is your oyster! Beauty therapy opens doorways to many lucrative opportunities such as:
Make-up Artist - Design and apply make-up looks for any number of situations, including stage, events and television. Make-up artistry is not only a stable industry but offers potential average earnings of $52,402 per year.
Beauty Therapist - Apply numerous beauty treatments and services in this growing industry, with average annual earnings of $49,298.
Nail Technician - Provide clients with specialised nail services, including nail care, manicures and pedicures, with an average annual salary of $45,000.
You might also consider positions such as a hair removal specialist, spray tan artist and lash technician. One of the benefits of an education in beauty therapy is the ability to pursue an extensive range of positions and opportunities. The versatile knowledge of beauty therapists allows them higher flexibility of employment. The only thing you need to be successful is a qualification and stellar customer service skills. If you'd like to pursue a career in beauty therapy, reach out to us at TAFE Gippsland today to begin your journey.