We provide a full range of hospitality courses to qualify you to work in both front and back of house operations.
Gaining an official qualification in hospitality can increase your base pay rate and improve employability to help you establish yourself and succeed in the industry.
Whether you're looking to upskill your current qualifications, or refresh your career entirely, check out the courses we offer below to find the right one for you.
Watch below if your interested in Commercial Cookery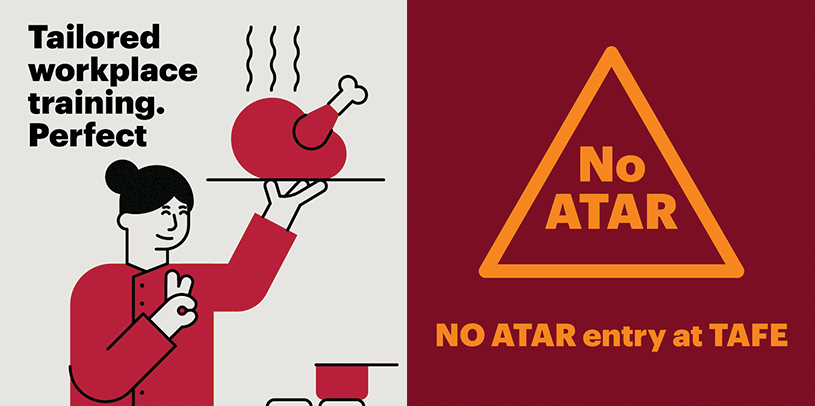 3 reasons to study hospitality and tourism in Australia
1. Industry growth
As one of the fastest growing employment sectors in the world, skilled workers in the hospitality and tourism industry are highly sought after, meaning there's a good chance you'll land a job post-study.
2. Cross-industry learning
The industry is so broad that what you learn in the classroom can be applied to a whole range of roles. From hotel management or customer service, to commercial cookery or opening your own food business, there's something for every passion.
3. Flexibility at your fingertips
One of the most attractive parts of the industry is the ability to take your skills anywhere in the world to find work. A TAFE course means you can get your foot in the door with practical training and create the lifestyle you want, wherever you want.
Hesitant about studying hospitality at TAFE?
Leave your details below and we'll be in touch: