Have you been thinking about a career in business? Or would you like to upskill on your current qualifications?
Taking a course with us is a great way to receive the training you need while getting your foot in the door. We offer a range of courses that will direct your learning to the area you're interested in, preparing you for a rewarding career, and opening many doors for employment.
Explore each option in more detail below and kickstart your career in the business industry today.
Business Short Courses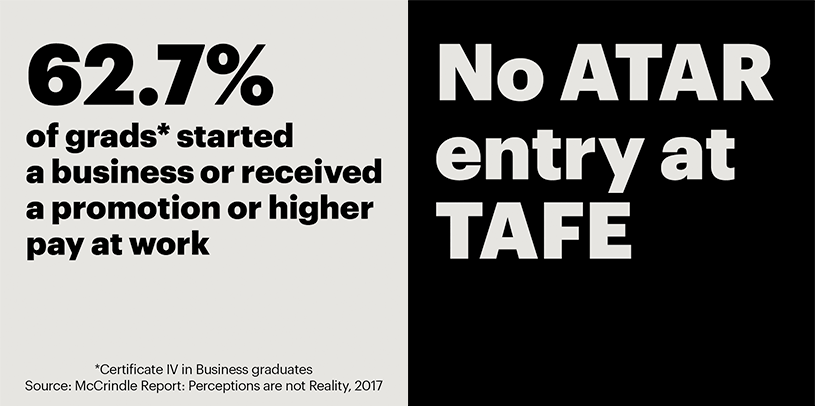 Hesitant about studying a trade at TAFE?
Leave your details below and we'll be in touch: