Building trades are the industries that will never go out of fashion. Our towns and cities are ever-expanding, and we need qualified and hard-working tradesmen and women in the industry to keep up with demand.
When you undertake a course with us, you're opening up your career prospects for a bright and exciting future, no matter which pathway you choose!
You'll develop your skills and make you desirable in the workplace, make fantastic industry connections, and open up huge potential earnings in the future.
What are you waiting for? Check out our courses below.
Hear from Terry, one of our Civil Construction teachers
Engineering teacher Anthony with more info on Engineering
Adam on why you should be doing auto with us
If you're interested in new energy then you've come to the right place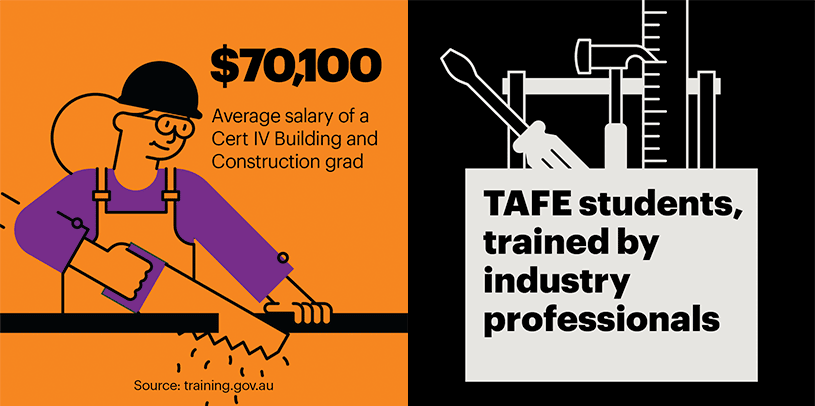 4 questions you may be asked at an interview in the construction industry
1. Tell me about something that's not on your resume, but which is relevant to the day-to-day life of this role?
2. What challenges are you looking for in a new role? Why do you think you'll find those challenges in the construction industry?
3. Tell me about a situation in which you have had to adjust to changes over which you had no control. How did you handle it?
4. Tell me about a problem that you've solved in a unique or unusual way. What was the outcome? Were you happy or satisfied with it?
Source: GradAustralia
Leave your details below and we'll be in touch: